Paddle tour at Stor-Skabram lake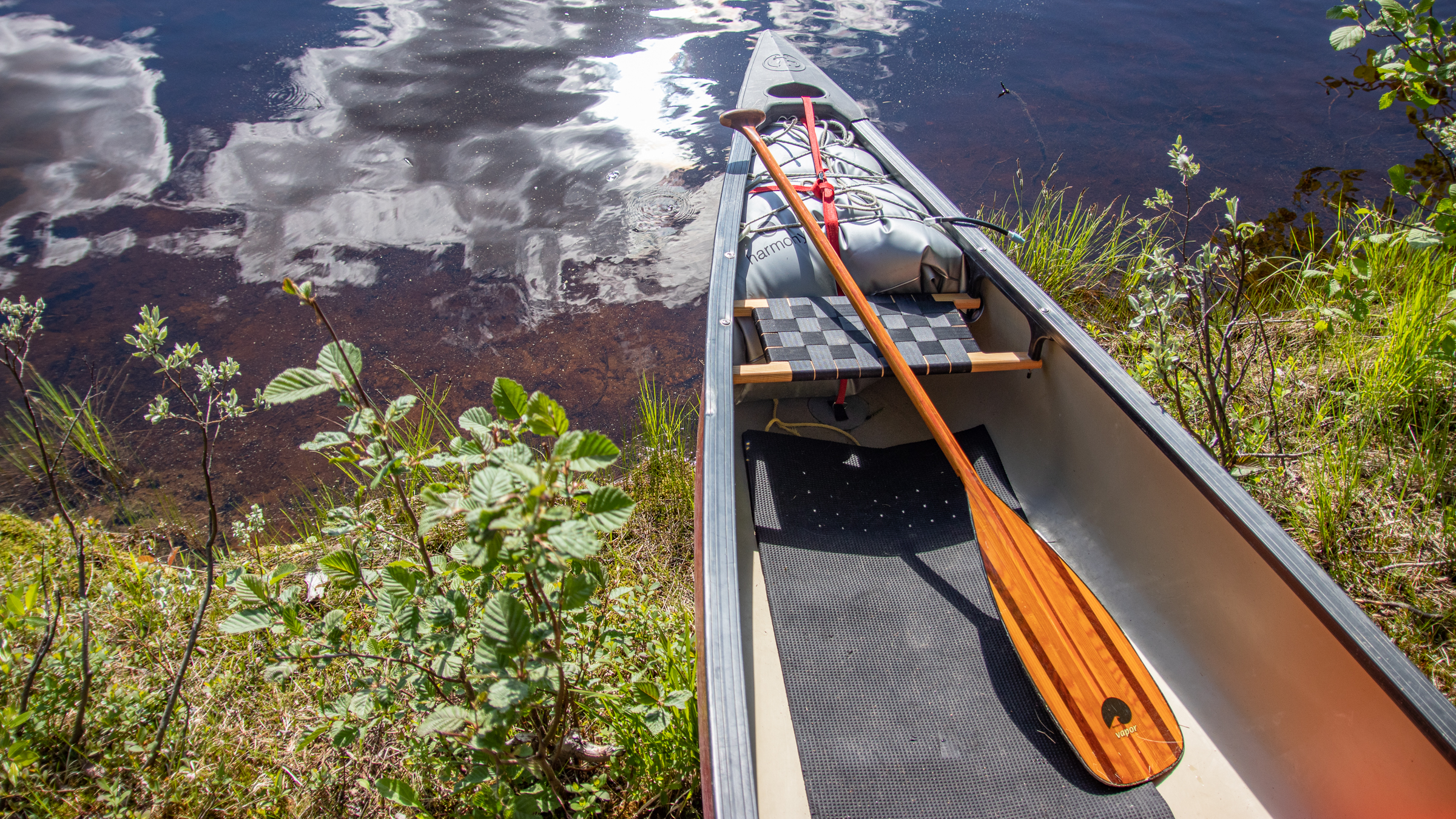 Lake Stor-Skabram is situated only 3 km from central Jokkmokk. This is a lake suitable for a day tour or for those who only like to canoeing for a few hours. Lapland Canoe Central is located by the shore of the Skabram lake.
Skabram is a good choice for new beginners because it's easy to orientate yourself. The total distance is approx 10 km around the lake.
If you like to extend the tour you can by a short lift carry the canoe/kayak over to the neighbor lake Lill-Skabram.
Nature: Typical Lapland taiga with predominantly spruce and pine trees with elements of birch and sallow (salix caprea). In west you find wetland areas where you can find cloudberries in end of July beginning of August. This delicate berry is also called The Gold of Lapland.
Fishing: In Stor-Skabram you find big roach and great pikes as well as perch, rainbow trout and grayling. You can buy fishing license at Jokkmokks Hunting and Fishing organization and by Skabram stugby. Lake Lill-Skabram have special rules and a special fishing license which you can buy at Jokkmokks Hunting and Fishing organization.

Visa Paddling at lake Skabram on a bigger map